We March to Play the Weak in Revue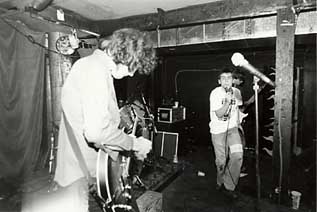 Athens rock 'n' rollers, We March, are scheduled to play The Weak in Revue Tuesday, October 30. They're going to rock.

This should prove to be good fun. It is also the first live band to play the show since last year when the Das Guzzmans and Ferrara Pan played. The sound will be better this year, and everything will be fine.

You should watch this show, make your friends/family/etc watch this show, and maybe someday you can tell your kids about it.

Above picture is (l to r) Curtis, Zach, and Lindsay. Bellow picture is (l to r) John and Zach.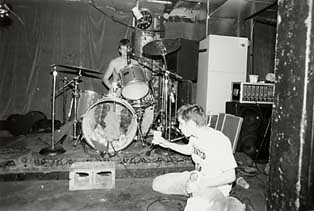 Home